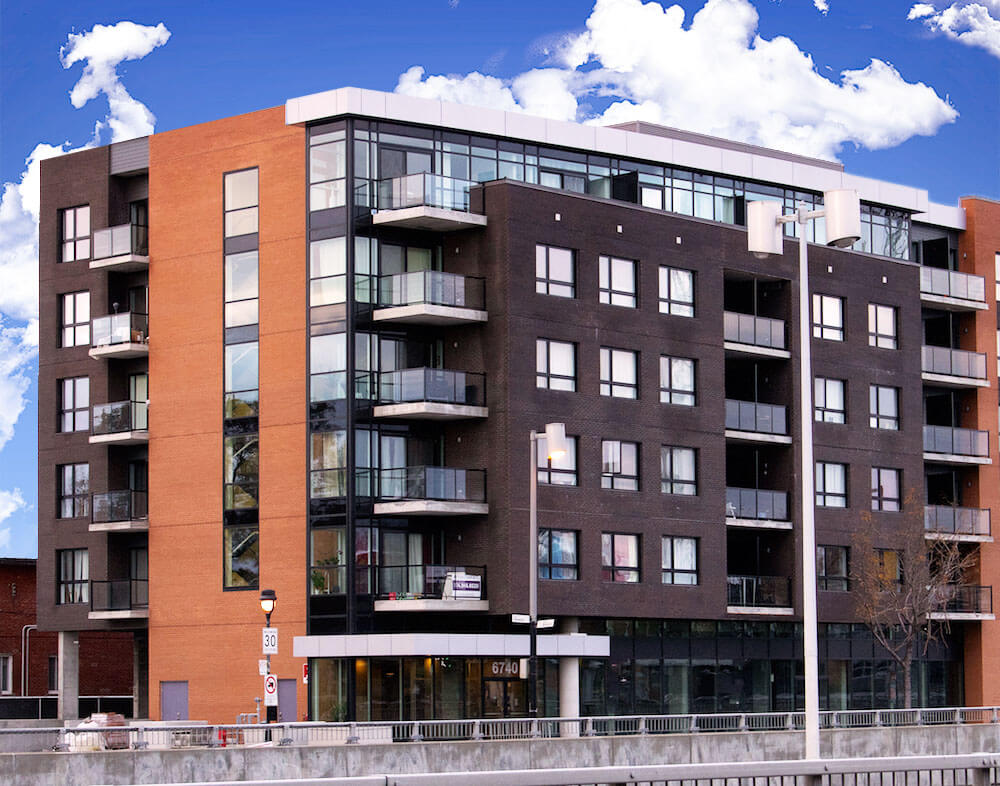 The leading name in the residential development with a difference
A fresh face in the Montreal development market, UrbanPro Development burst onto the scene in 2016 with the construction of a new 80-unit rental property in Cote-des-Neiges. This project single-handedly sparked the revitalization of a formerly forgotten stretch of Decarie Boulevard into one of the most effervescent areas in the city.  The runaway success of this project led us to then build a true architectural gem, Le Midtown, also on Decarie Boulevard the following year. Le Midtown offers tenants luxury condo-style living at competitive rents. Currently under construction by Urbanpro Development is Le Buchanan, which once again offers "affordable luxury" condo-style living at reasonable rents in one of the most desirable neighbourhoods in Cote-des-Neiges – Le Triangle (metro Namur). This building offers 13'-0 high ceilings, a gym, rooftop terrace, rooftop barbeque, and walking proximity to restaurants, stores, and public transportation. Further rental projects are in the concept stages, with projected delivery onto the market for 2021.
UrbanPro Development is a combination of a well-known and respected name in the construction industry, Clobracon Construction Inc., and Eric Israel, a highly-respected real estate market veteran specializing in the evaluation, operations, and financial aspects of the industry. The complementary skills contributed by each party have permitted us to identify development sites and rapidly create projects of great value to both our tenants and our investors. Our upscale designs, knowledge of the Montreal rental market, the speed of getting a project from conception to completion, and attention to our tenants' needs, all add up to providing multi-residential buildings that offer a high-quality rental experience.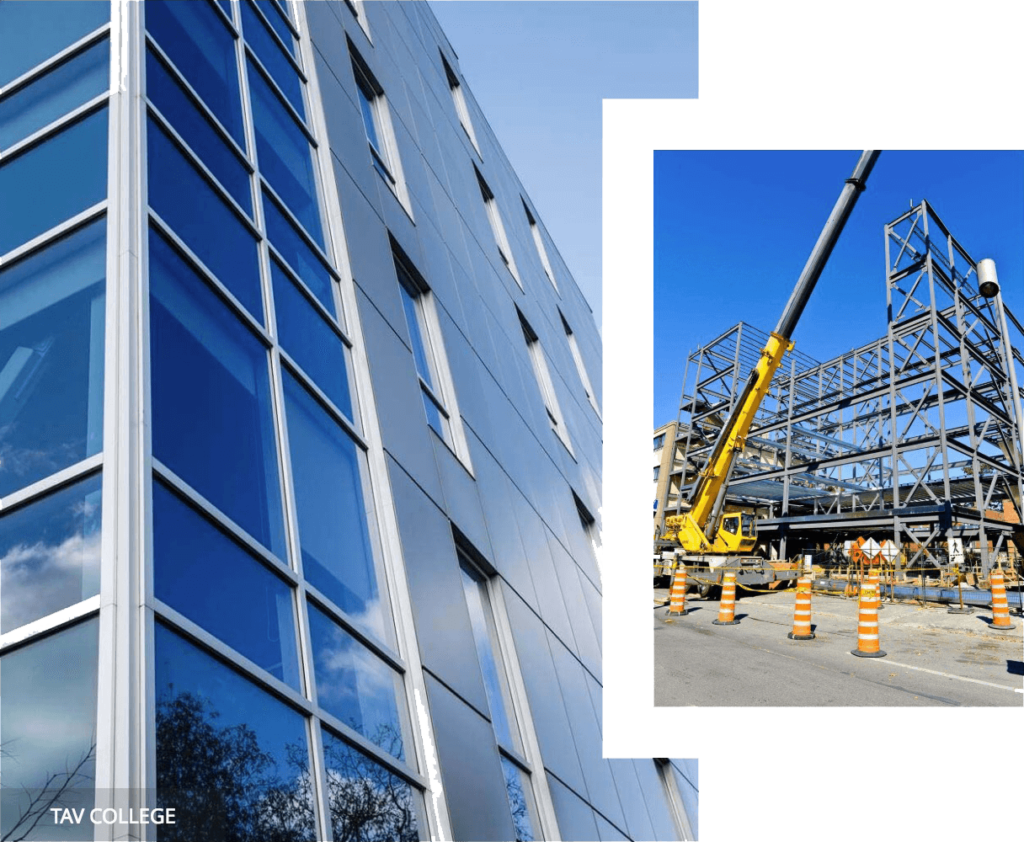 Building relationships with our integrity and expertise
Clobracon Construction Inc. is a high-quality provider of construction services, specializing in commercial, multi-residential, office, and industrial construction projects of all sizes.
We are regularly sought after for our ability to successfully undertake and manage complicated projects under challenging conditions, while exhibiting flexibility and transparency at all stages of a project life span. The expertise of our professional personnel allows Clobracon to take on challenging and complicated projects. No project is too difficult for us to execute, and we regularly work with our Clients and members of the design team to come up with solutions for our Client's problems and challenges.
Clobracon Construction Inc. regularly operates within the greater Montreal area, around the province of Quebec, and in the Ottawa/Gatineau area.
Learn More
CONTACT US
Trust Quality & Experience
Le Buchanan was conceived with quality, luxury and the comfort of it's inhabitants in mind. A project that's very dear to us, it would be our pleasure to discuss it with you.
get in touch